Pet Talk
The purpose of the whole Universe is Love, and we, as human beings, should open to all life experiences with compassion and kindness. Please consider a rescue cat or dog when adding to your pet family. We rescue or foster when possible, some they got adopted, some were taken by a rescue group.
We currently foster through K-9 Angels Rescue, Houston, TX. Please consider visiting the Adoption Center during the weekends, like their page on Facebook and share the photos of the adoptable dogs. The work is done by wonderful volunteers with one single goal, to save as many lives as possible. Our foster dogs are posted on our Earth Kids Yoga Facebook page, Foster Dogs photo album.
Here are our old rescues:
GREAT NEWS! Bella BeagleDoo has been Adopted! - Bella had to recover from her injuries, including a bad infection, get her spay and go through heart worm treatment. Through it all, her spirit continued to shine brightly and she is full life and beagle mischief! She is ready for adoption through Houston Beagle Rescue. We are grateful for Houston Beagle Rescue!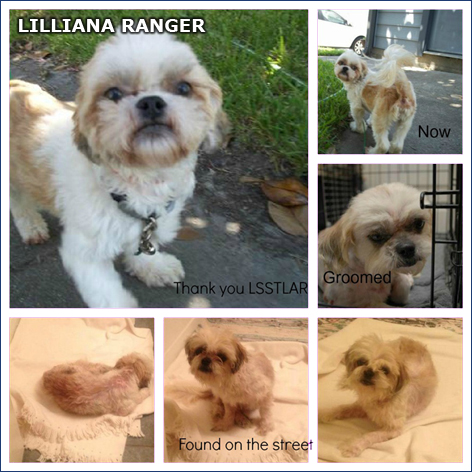 Gorda and Tobi - fostered from Pasadena Animal Shelter - both adopted 2008.

Jack - Pasadena Animal Shelter, adopted 2007, living with us.

Fox Mulder - BARC rescue, adopted 2006, living with us.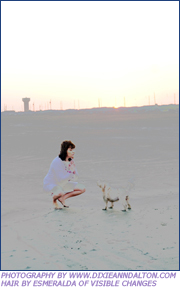 The greatness of a nation and its moral progress can be judged by the way its animals are treated. — M. Ghandi
It is of interest to note that while some dolphins are reported to have learned English - up to fifty words used in correct context - no human being has been reported to have learned dolphinese. — Carl Sagan
God sleeps in the minerals, awakens in plants, walks in animals, and thinks in man. — Arthur Young
Animals are my friends... and I don't eat my friends. — George Bernard Shaw
A dog is the only thing on this earth that loves you more than he loves himself. — Josh Billings (Henry Wheeler Shaw)
Lord, No one but you and I understands what faithfulness is. Do not let me die until, for them, all danger is driven away. — Carmon Bernos de Gaesztold, The Prayer for the Dog
Folk will know how large your soul is, by the way you treat a dog! — Charles F. Doran
The average dog has one request to all humankind. Love me. — Helen Exley
Until one has loved an animal, a part of one's soul remains unawakened. — Anatole France
Money may buy you a fine dog, but only love can make it wag its tail. — Kinky Friedman
Dogs are our link to paradise. They don't know evil or jealousy or discontent. To sit with a dog on a hillside on a glorious afternoon is to be back in Eden, where doing nothing was not boring—it was peace. — Milan Kundera
Nothing but love has made the dog lose his wild freedom, to become the servant of man. — D.H. Lawrence
Dogs never lie about love. — Jeffrey Moussaieff Masson
A dog is for life, and not just for Christmas. — National Canine Defense League slogan
When the dog was created, it licked the hand of God and God stroked its head, saying, "What do you want, dog?" It replied, "My Lord, I want to stay with you, in heaven, on a mat in front of the gate." — Marie Noel
I hope to be the kind of person my dog thinks I am. — Unknown Author