Our Mission
"In this life we cannot always do great things. But we can do small things with great love." ~ Mother Teresa
Our Purpose
My name is Lili Chiscan and I am here to help you learn living a life in peace with yourself and others, to understand the benefits of yoga, meditation, integrated with natural medicine in various forms. I have a Bachelor in Holistic Health Sciences through Quantum University and currently working on my Masters in Natural Medicine.
Currently working as a Behavior Therapist for a Clinic that provides ABA Therapy for Children with Autism. Actively pursuing Neuro Linguistic Programming (NLP) & Yoga practice with autism populations (children) for master and doctorate research studies.
I am a RYT200 (Registered Yoga Teacher through Yoga Alliance), CCYT (Certified Children's Yoga Teacher) and completed the mentorship program through Rainbow Kids Yoga. I am also certified in teaching children with special needs through Every Kid's Yoga.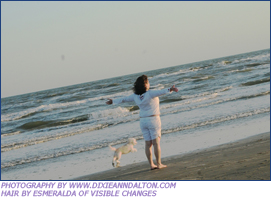 I fell in love with yoga while reading Mircea Eliade's books (professor at the University of Chicago). I always dreamed visiting India and studying more. This is how I started my meditation practice in 1991. Surprising, my life took me to the US in 2005 where I started my yoga training. I started my yoga practice in 2008 and my Yoga Teacher Training in 2009. I have been teaching since 2010, private children classes, family classes both in my home, and in a studio.
I am a Reconnective Healing® Practitioner bringing more light and information to this world. I am interested in the healing side of yoga and am currently working to obtain my certification as "Ayurvedic Life-Style Counselor" through American Institute of Vedic Studies. Also I've attended the 2011 and 2012 MD Anderson Cancer Center training for yoga teachers.
The practice of Mantra under Namadeva Acharya's (Thomas Ashley-Farrand) spiritual guidance made me study more and more and enrolled in the Mantra Teacher Training. Even I have never had a chance of meeting Namadeva before his transition in 2010, I can feel his guidance in my studies.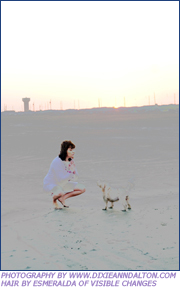 Be kind to all beings on your Path. They may be small but have the desire to live as you have and the will to be happy. Be kind always. Bow your head because they may carry a message bigger than you. And smile. Be kind. Always…
Nonharmfulness (ahimsa) is foremost among the disciplines of yoga. All other practices of yoga exist in subordination to it. If an action is done with the intention of causing harm to innocent living beings, the action is not yogic. — A. G. Mohan, "Krishnamacharya: His Life and Teachings"