Earth Kids Yoga News You Can Use
2017 Update Schedule
Currently teaching in clinical environment or private classes only. If you are interested in yoga classes for your clinic and direct hire us please email at email@earthkidsyoga.com or call at 832-279-9782.
Yoga in Schools, Recreational Centers, Private Classes and Birthday Parties
We teach yoga in schools, all faith centers, recreational centers, private classes and birthday parties.
Have you heard about Reconnective Healing and The Reconnection? Would you like to know more and experience the Reconnective Healing frequencies?
Please invite Lili Chiscan and Beatriz Schriber for a short presentation and Reconnective Healing session at your location.
Download our current schedule here.
Yoga is also a perfect complement to the school environment, physiologically priming children for learning by:
Channeling excess energy
Balancing the brain and body systems
Encouraging attentiveness, self-regulation and emotional / social intelligence
Relieving stress
Building confidence
Children return home happier and more relaxed, which translates into more harmonious homes and even happier parents!
---
New Services
Reconnective Healing®
Reconnection changed my life, created a shift in people and events around me. It brought more light and love by rearranging my Journey to how it should be and not how everybody else told me it should be. Sometime we just need a kick of light to move on. Call me if you would love to have a Reconnective Healing or a Reconnection session. We offer it for animal companions too. Please contact us for more information at 832.279.9782 or email email@earthkidsyoga.com.
Feng Shui
Would you like to create more peace in your house or more money energy in your office? Please contact us for more information at 832.279.9782 or email email@earthkidsyoga.com.
Ayurveda
Would you like to know more on Ayurveda lifestyle? Please contact us for more information at 832.279.9782 or email email@earthkidsyoga.com.
---
Class Prices
There is a balance in the Universe in receiving and giving. We charge for our classes but adapt with the family and/or school/organization's budgets. Please contact us and we will work on the prices to fit your budget.
---
Foster Dogs
We foster dogs, some became part of our family, some got adopted. We currently foster through K-9 Angels Rescue, Houston, TX. For more on our rescues read here.
---
We now have 2 yoga pose coloring pages to choose from - our Logo page or the Tree Pose page. Download both now and then let us know which pose you would like to see next!
Email us at email@earthkidsyoga.com.
---
Looking to Rent
We are looking to rent a space of 800-1000 sq ft for 2-4 hours/weekend in a central area. Please contact us if you have any information at email@earthkidsyoga.com or call us at 832.279.9782.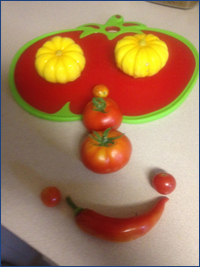 Important rental aspects:
We teach yoga for kids, the space should be children appropriate (including websites related to the space);
Clean space with clean bathroom (s), a place where you will feel safe, confident and happy to bring your child :)
Parking lot available.
---
Keep in touch! Smile always :)
Have a wonderful day and be happy!
Don't miss the Downward Dog Yoga on 09/20/14 at Strut your Mutt! Download the Strut your Mutt event flyer here.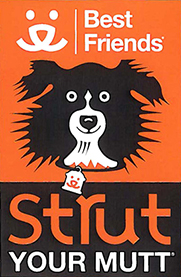 ---
Nonharmfulness (ahimsa) is foremost among the disciplines of yoga. All other practices of yoga exist in subordination to it. If an action is done with the intention of causing harm to innocent living beings, the action is not yogic. — A. G. Mohan, "Krishnamacharya: His Life and Teachings"
The greatest individuals in history were unwaveringly committed to a future destiny without any need for immediate feed-back from the environment... their minds were ahead of their present environment, because their environment no longer controlled their thinking. Truly, they were ahead of their time. — Dr. Joe Dispenza
---
Testimonials

"I love yoga classes with Lili because it's energetic, peaceful, it makes you happy and smile, it calms you down, it's relaxing in a fun way, and VERY FUN!!! I would recommend it to the other people I know because it's an exciting program where young kids or even adults can have time to relax and concentrate."

Andrea, 9 years old, the creator of "Happy Relaxed Dog" yoga pose

---
"Lili is a great yoga teacher. I have been taking some lessons with her and they were all very satisfying. She is very kind and if you are ever uncomfortable during a yoga pose Lili will help you until you do it correctly, or she will tell you to stop and that it's OK for you to stop. I would definitely recommend Lili's yoga studio because Lili will always make sure that you are having a great time"

Sofia, 9 years old


---
"I like yoga because it is fun and I am making friends. My favorite poses are Cat, the Little Eagle and Tree. Lili helped me understand how important reading is and the Curious George book changed my life."

Almaz, 8 years old